Nursery
Nursery Showcase
Welcome to our Nursery web page! Here you will find lots of information about Nursery. We hope you enjoy viewing our web page and discovering more about what we have been learning about in school.
Meet the team
Mrs Law - Nursery Teacher

Miss Pearson - Learning Support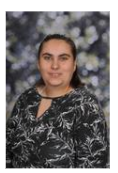 Miss Perry - Lunchtime Learning Support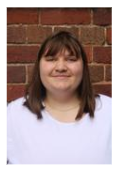 .
Miss Cleaver - Learning Support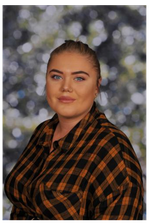 Mrs Bull - Learning Support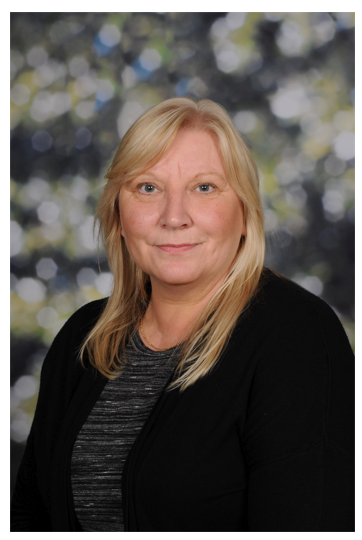 Miss Williamson- Early Years Phase leader
Nursery family group names
Our Nursery family group names are rabbits, moles and owls.
Nursery start and end of day handover information
At the start of the day the gates are open at 8.45am. Children and adults/carers are to line up by the Nursery paddock gate located on the Key Stage One playground. A member of the Early Years team will be on the gate to welcome the children into school. Any messages can be passed onto the member of staff who will relay this back to your child's class teacher. If parents/carers do have a message or need to speak to a staff member please ensure this is done at the end, so staff can ensure children are safe on site during morning handover.
The bell at the end of the school day is 3.20pm. The school gates will be open at 3.15 for parents to begin to line up outside the two Receptions gates. Children will be released through the gate at 3.20pm.
Handover at start of the school day
All children must be accompanied onto school site by an appropriate adult and observed entering the school site. This is a parental responsibility. NO children should walk to school unaccompanied.
Collection from school at the end of the school day
All children will be collected by an appropriate adult at the end of the school day.
Keeping Nursery pupils safe
During release, it is vital that safeguarding is maintained and children are collected promptly and safely. If for any reason you have to send an alternative adult to collect your child, please ensure you inform the school office. They will ensure this information is passed onto the Nursery team.
These are extracts from our Behaviour Policy.
Protective behaviours
We have a Protective Behaviours culture and children regularly identify and update their Network Hand. This ensures that children know which adults they can approach if they are worried, however 'awful or small'.
Proactive social media reminders
We send regular and proactive reminders to parents regarding social media and always request you check pupil devices regularly and have full access to all their devices and accounts. By working together in this way we work towards keeping pupils safe.
Learning 4 Life
Our Learning for Life lessons allow us to be proactive with teaching children how to keep themselves safe, learn about relationships education, relationships and sex education and health education.
Nursery Curriculum Overview
Nursery induction
Starting school can be a difficult time for young children; we therefore plan this time carefully to support children with the transition and to ensure continuity of learning, and it is as smooth as possible for each child and that they settle into their new class quickly and happily. At Temple Meadow, we recognise that starting school and moving up classes has the potential to be a stressful time for both children and parents. To this end, we have established a strong procedure for transitions to ensure that our children and parents are as confident and secure as they can be when facing the challenges of each year group. At any transition, we acknowledge the child has needs and establish effective partnership with those involved with the child and other settings.
Our Early Years Foundation Stage values the importance of a smooth transition into our team. Parents are invited to look around the school and are then invited to a meeting to ensure they know about school procedures, daily routines, and the environment and to get to know the staff. Parents are given a transition leaflet and an Early Years prospectus to take home. Staff then carry out a home visit to build a relationship with the parents/carers and the child and discuss the child's interests, medical information and family. The parent/carer and child are then invited for a 'settling in session' where they get to visit their new environment and can meet new friends and their new teacher.
Nursery home learning
At Temple Meadow we believe that home learning provides additional learning opportunities for all pupils. It allows children to practise and rehearse key skills; to research and explore topics and ideas and to apply their learning in imaginative ways. We aim to provide opportunities to support key skills in Communication and Language, Phonics and Maths.
Home learning is issued on a Friday and is due in the following Wednesday.
Home learning consists of 1 x talking ticket based on the Phase 1 aspect they are learning and 1 x Maths task each week, linked to the learning that has taken place in school. At the start of the year, pupils are given a home learning folder. Please ensure once home learning is marked, that this is kept at home.
For children who are working on Phase 2 Phonics, staff will also upload the Phonic sounds and tricky words the children have been learning onto Tapestry with some fun games and activities to complete.
Should any of the Nursery pupils need support with their home learning, the Nursery teaching team can provide this throughout the week.
We encourage children to read at home for 10 minutes at least 3 times per week, ideally daily. Please sign your child's reading record when they have read at home. Please use the questions and support guidance at the back of the book to deepen your child's understanding of the text they are reading.
Home reading books are changed weekly and are pitched to match the Phonic phase your child working on.
Water bottles and snacks
Children should make sure they bring a reusable water bottle into school daily - this must only contain water. Children can make use of our water machine to refill bottles. Please ensure water bottles are clearly labelled.
During snack time, children also have access to free milk and a range of fruit where we discuss healthy eating with the children and the benefits it has on their body.
During snack time, elements of the Personal, Social, Emotional Development curriculum are covered at this time and children are expected to wash their hands before eating and are encouraged to make healthy choices regarding their food. It is also a time when the class are able to come together and have a chat, to reflect on their learning and make relationships.
PE Days and Kit
In Nursery, during Autumn, Spring and Summer 1 our PE sessions are immersed through our curriculum and we learn new skills (gross motor and fine motor) outside in the Early Years environment.
During Summer 2, Nursery children will take part in PE sessions in the school due and this helps them with their transition into Reception.
Children will need to have their PE kit in school weekly and these will be sent home every half term.
Our PE Kit is as follows . . .
Black shorts/skirt and a white T-shirt for indoors lessons in the dance studio (track-suit bottoms and sweatshirts should only be worn on the playground/ field on a cold day) and black pumps / plimsolls or trainers. These all need to be plain with no logo.
In hot weather protection from the sun is advisable, therefore children can wear caps and loose clothing. Parents are advised to provide sun cream protection for children to self-apply.
To maximise safe and meaningful participation for all children the school and staff will use sensitive management when dealing with any concerns arising from the wearing of religious clothing.
There must be no jewellery worn during any PE sessions.
Shoes and socks to be removed during gymnastics sessions when mats are in place to prevent slipping and collision impact when rolling and travelling.
Personal items including religious items watches, hair slides and sensory aides including glasses should be removed. For those children who rely on glasses and other aids such as hearing, a risk assessment would determine what is appropriate.
Nursery parental support and engagement
At Temple Meadow, we strive to create and maintain partnership with parents and carers as we recognise that together, we can have a significant impact on a child's learning. We welcome and actively encourage parents to participate confidently in their child's education and care in numerous ways.
Working with other services and organisations is integral to our practice in order to meet the needs of our children. At times, we may need to share information with other professionals to provide the best support possible.
We draw on our links with the community to enrich children's experiences by taking them on outings and inviting members of the community into our setting, such as: the vet and firefighters and we take the children to Cradley Heath library.
There is a programme in place where health services come into school on a regular basis to check weight and height and vision. Health professions areas also invited into school to talk to the children about healthy lifestyles and how to look after their teeth. We also have close links with our school nurse who attends our parents evening to support any parents/carers with their child's toileting needs.
At Temple Meadow, we firmly believe that the Early Years cannot function without the enduring support of parents. We believe that parents and carers are a child's first educator and therefore work very closely to ensure they are involved in what their child does at school. We want parents to feel they can speak to us about their child and to feel comfortable in our setting. Every term, parents have the opportunity to come to our 'stay and play' which gives them the opportunity to share their child's learning environment, have time to talk informally with the staff and to meet other parents. We also offer parents a variety of learning workshops to provide advice and information on how they can support their child's learning. Parents are welcomed and encouraged to share information about their child, to ask questions and to discuss their child's learning with their teachers. Parents are also invited to termly parents' evenings; however, the school has an open-door policy and parents are welcome to talk to teachers at the start and end of the school day.
At Temple Meadow we value the importance of the three-way relationship between children, parents and staff, as it enables children to make good progress and to maximise their potential. Parents can write observations on their child using Tapestry. These are an opportunity for all, to celebrate the children's progress and achievements, and to share areas for further development.
Parents/carers are also informed on Tapestry any communication from the team about key events or general reminders.
Parents/carers have the opportunity to share weekend news on Tapestry, so children can share during circle time on a Monday which helps promote their listening and speaking skills.
Parents/carers also have the opportunity to be a 'mystery reader' on a Friday afternoon where they can read a story to our nursery/reception and share their favourite story. Photos are then added to our mystery reader floor book which is kept in our class book corner.