Mr Beer's Music Assembly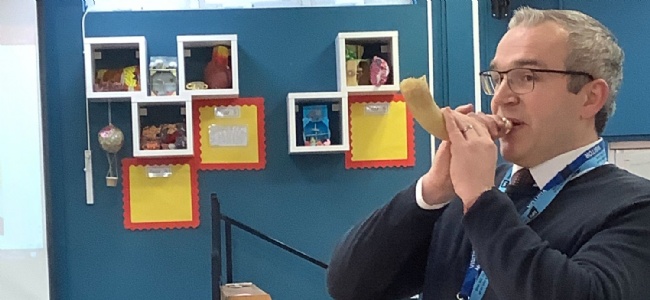 On Monday 6th March, Mr Beer did an assembly all about the brass family. He showed us his brass instruments: trumpet, trombone, tenor horn, euphonium and tuba.
We learnt that the bigger the instruments get, the lower the pitch. We also learnt than a trombone has a slider. We also learnt that instruments of the brass family need to be able to make a buzzing sound in the mouth piece such as a French horn. Even though a pbone is made out of plastic it is still classed as part of the brass family.
If your child has a place at The Forge in September, they are now offering free brass lessons with Mr Beer. Please contact The Forge to sign up, thank you.