Time for Rhyme Celebration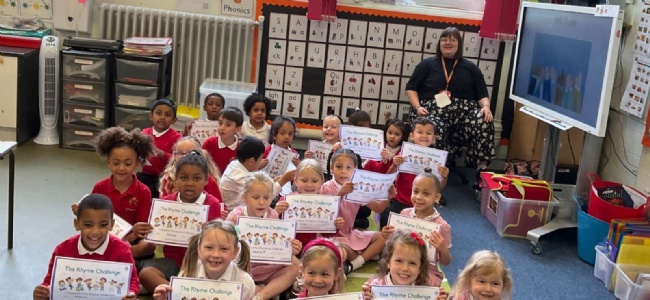 On Thursday 7th July 2022, Parents and Carers were invited to join us to celebrate our Time for Rhyme programme. Children in Nursery and Reception performed a selection of songs and rhymes that they have been learning during the year. I'm sure everyone will agree that the children sang with real passion and enthusiasm and we are all immensely proud of them. It was lovely to see how happy they were to be able to share this moment with their families.
After the performance we held a short 'Stay and Play' and the children had a wonderful time playing and showing their families what they had been learning at school.