Year 5 Visit to Cradley Heath Mosque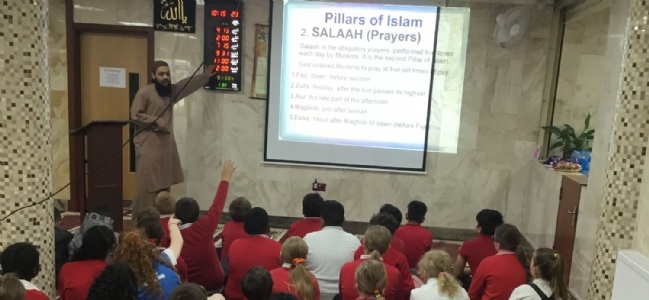 On Thursday 9th June, the Year 5 cohort attended Cradley Heath Masjid (mosque). They were keen to find out key information about a place of worship. All of the children listened intently to the talk from the local Imam. They also asked some very interesting questions whilst they walked around. Here are some of the questions the pupils asked...
"Why do people pray at different times of day?"
"Why do Muslims have to wash themselves to get ready for prayer?"
"How was the mosque made and how big is it?"
Here are some of their general comments about the trip...
"I enjoyed learning about the different prayer times."
"I liked it when we were able to explore the mosque and look at the artwork."
"My favourite part was when the man showed us how they wash before praying."
We would like to say a big thank you to the mosque members for allowing us to visit this special and holy place.